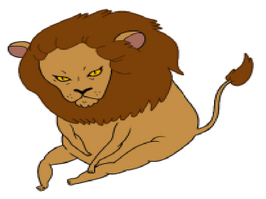 Lion
The Lion appears on cameo in "Wizard" in which the Wizard Students are trying to tame it, probably as part of their wizard training. First the student is riding on the Lion, and then the Lion is riding on the student after a spell cast by the student. A lion does appear in "The Silent King" on the royal bunk bed, though it is unknown if that was the same lion.
Ad blocker interference detected!
Wikia is a free-to-use site that makes money from advertising. We have a modified experience for viewers using ad blockers

Wikia is not accessible if you've made further modifications. Remove the custom ad blocker rule(s) and the page will load as expected.