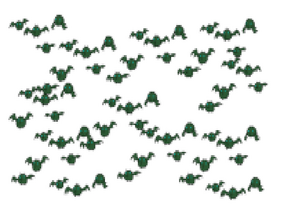 Bat Bugs
The Bat Bugs appear in "Evicted!" living in Finn and Jake's cave. When Finn and Jake enter, it seems odd because every corner is occupied by a bat bug. The Bat Bugs then fly at Finn and Jake, looking as if they're attacking them, but they're just escaping from the cave. They leave a clean, shining cave. The Bat Bugs are green and make a horrible screeching sound which is probably party of what frightened Finn and Jake.
Ad blocker interference detected!
Wikia is a free-to-use site that makes money from advertising. We have a modified experience for viewers using ad blockers

Wikia is not accessible if you've made further modifications. Remove the custom ad blocker rule(s) and the page will load as expected.